In today's world of technology, things are constantly changing. In the call center world, the same statement holds true. New AI, new desktop technology, new customer experience monitoring...it's all out there and changing by the second.
Cisco's latest version of UCCX does not disappoint with not only new functionality but a new look and feel to their Finesse product.
The majority of the changes that you will see have to do with advanced Supervisor capabilities within Finesse.
Below is an outline of the major changes that have been implemented; we think that you, like us, agree that these are game changers for the call centers on UCCX today.


As we said above, there's a whole new look and feel to Finesse. We know that change is sometimes a difficult sell for your agents; but in this case, we think they will agree that the format is much more user friendly. Check it out!
OLD Finesse
New Finesse
The toolbar is now more prominent and drawn out for the Agents and Supervisors to make their selections and they have the most commonly used functions (Agent state, Chat, New Call and Profile) at the top of the screen.
Did you notice this icon? This new icon indicates "Team Message". Yes that's right, you can now message your team directly within Finesse and get those critical messages out there timely. Oh, and did we mention that you can control the amount of time they see it?
Let's take a look:
As you can see, this new functionality allows you to not only control the message and ensure that it's one voice providing the pertinent details; it also allows you to decide "who" should see it. Depending on your set up; you can limit your audience to specific teams or ALL teams.
Cisco does a great job of product enhancement based off of user experience and customer requests. We can't help but think that this next feature was one that was high on many contact center lists. Most small to medium contact centers will use a burst team or methodology allowing the contact center to easily handle high queue periods. With this option, you can now add those resources in and schedule their removal from the queue seamlessly and without having to be right at the keyboard to make it happen.
Below is a quick glance at this new functionality that we're sure you'll want at your fingertips!
Under 'Advanced Capabilities', you'll see the first screen defaults to Queue Management. You should see a list of the queues you have access to manage, on that screen.
Simply select 'Manage Queue' and now a new screen will open where you will see the following:
Note that we can also see who made the last change for audit trail purposes.
Next on our new functionality is 'Application Management'; this will allow the contact center to easily manage the prompts that are heard as well as view/change the calendar (or schedule) for the application.
Our final highlight on the new 12.0 version of UCCX comes with Calendar Management. This is a very powerful add to the line up of changes as it gives the contact center manager the ability to easily manage open/close times for CSQ's at the application level.
Let's walk through it below:

Fixed hours could be used if you have the same hours each day of the week or a time frame. You could set this (for example) to account for a lunch or dinner hour.
Flexible hours allows us to do the same thing as fixed hours; but by day of week. So, if you offer longer open hours on Mondays and Thursdays, you could set the hours here to easily accommodate that specific requirement. And before you ask...yes, you can set up multiple time frames here too!

You can also set up the parameters to care for Custom Business days. For example, say you want to close early for Christmas Eve. You can now set that up ahead of time in the 'Custom Business Days' section and now you're all set for those special days that you want to close (or open) for a special occasion.

And finally, the Calendar Management module allows you to preset your holidays. Please note, this will only allow you to fully close for any holiday listed here. Any partial day would be handled in...you guessed it...Custom Business Days!
UCCX 12.0 has some great new functionality and has continued opportunities for customization. We love what it has to offer and we hope you do too.
Do you want to stay on top of the latest and greatest updates?
Subscribe to our blog in the right side pane for bi-monthly content!
Want even MORE? Sign up for our newsletter at the bottom of this page
Need something NOW! Call us! 207-558-8600​
Read More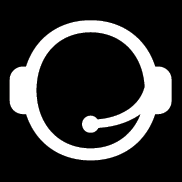 Overview
Callback or Virtual Hold is seeing an increase in adoption across all types of call centers, contact centers and demographics. Callback is the approach of offering the caller the ability to hang up the call and not lose their place in queue and the system will automatically call them back. The exercise of implementing a callback should be taken very seriously as it can have staffing and infrastructure impact that most organizations are not prepared for or haven't thought about. Additionally there is a customer journey component that needs to be thought through as to not confuse the customer and to properly handle the calls if you end up in their voicemail. For this blog we will focus on infrastructure and abandoned calls.
Read More